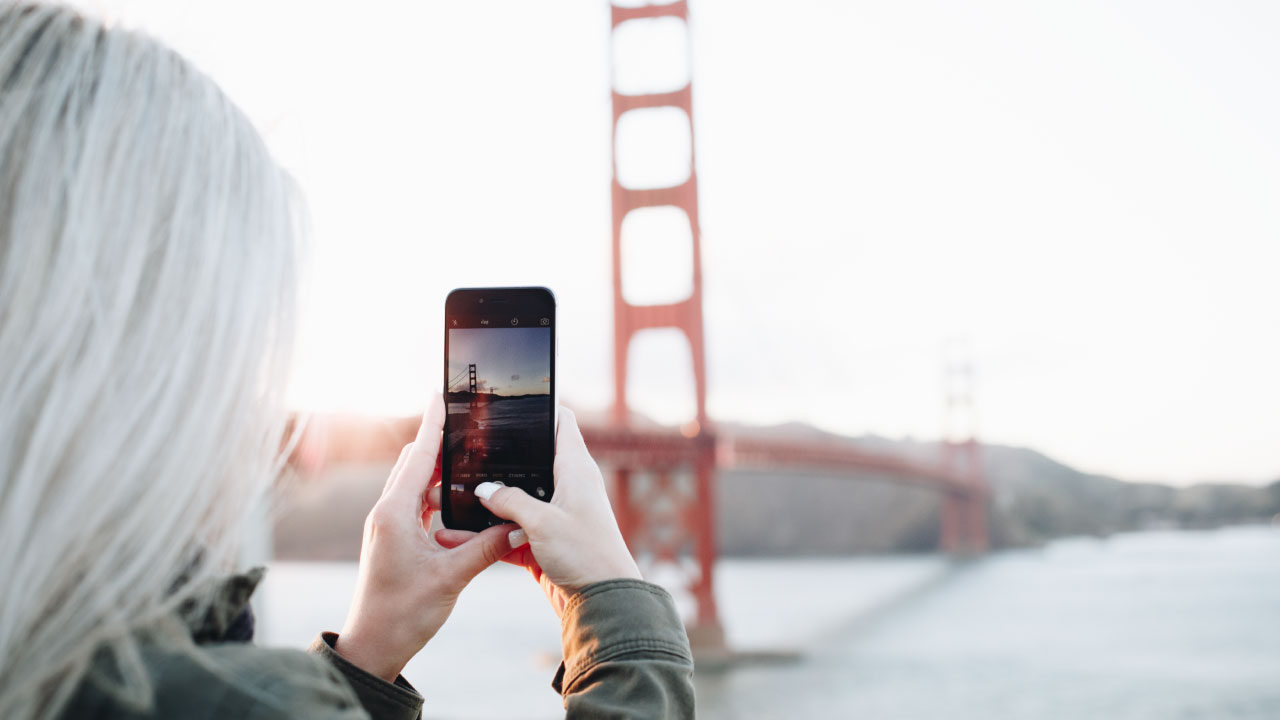 Published at 16.04.2021
Instagram is all food pics, fitness and selfies? Wrong! Instagram is colorful and crazy. Because some people don't use the app for documenting their everyday life or for an influencer career. No, no, there are people who live out their craziest ideas on their accounts. You don't think so? Then check out our list.
Which Instagram accounts should I follow?
Of course, it's up to you to decide which Instagram accounts you think are crazy enough to become a permanent part of your Instagram universe. Some of the profiles are just crazy (see breadfaceblog), some are even entertaining (see drunkpeopledoingthings) and some are just cool (mothmeister). PS: Do you already know the ten Instagram accounts with the most followers worldwide?
Crazy Instagram Accounts
Enough of the preface, here we go. After you got to know all the profiles, there is a little tip at the end - sometimes cool accounts disappear again and that would be a real pity with the following 17, wouldn't it?
1. breadfaceblog
If the name says it all, then you've found @breadfaceblog on Instagram. A young lady presses her face into bread or baked goods. That's it. 187,000 people follow her. Her profile description says it all: Giving the people something they didn't ask for.

www.instagram.com/p/CKXfPNKn7vv/


2. passengershaming
1.3 million people want the most inconsiderate people to get their rocks off while traveling. Shawn Kathleen's account collects the craziest stories from airplanes - from passengers who cut their toenails to crew members who can calm crying babies in an instant while the parents shirk all responsibility. By the way, this collection of human abysses was created by Shawn Kathleen, who was a flight attendant herself for years and experienced many of the stories firsthand.

https://www.instagram.com/p/CGAAPGNlOyO/


3. beeple_crap
2.1 million people currently follow the account, which stands for art that probably no one has covered in art class. Elon Musk riding naked on a shiba? There is. An emoji that's been chained up? Also exists. Donald Trump, naked, sitting on top of the White House? Yup, there is. If you want to see something different, this is the place to go.

https://www.instagram.com/p/CLYSnLSA8uq/


4. janerichsen
If you're wondering what to do when there's nothing to do, check out Jan Hakon Erichsen. He has an account that doesn't fit into the glossy world of Instagram at all - the videos are filmed in a simple white room and are super short. The self-proclaimed balloon destroyer, pops balloons in weird ways, glues potatoes to his head and sometimes makes a confetti machine out of things he finds around the house. The 760,000 people who have subscribed to his account like it.

https://www.instagram.com/p/CKhX2ZQlplR/


5. __remmidemmi
Ever found someone in a weird, sleeping position after a night of partying? Ever thought of making a photo project out of it? Sandro Giordano does, because he stages the craziest positions. Is that what the world needs? Maybe not necessarily, but 179,000 people want to be there anyway.

https://www.instagram.com/p/ByNivq0IUJu/


6. mothmeister
If you don't have any nightmares at the moment, but would like to have some, then the account @mothmeister will help you. The creepiest pictures (with a pretty ingenious layout) show clowns, decapitated heads or zombie nuns. 280,000 people say yes to more creepy factor.

https://www.instagram.com/p/CEzdua_HqWH/


7. combophoto
A little math problem: What results in snake plus banana? Or duck plus headphones? Or turbine plus coffee? These questions are answered by Stephen McMennamy, who simply combines two things in his pictures that don't actually belong together. To this, 475,000 people say: More of this, please.

https://www.instagram.com/p/BoFj5rfApjV/


8. cashcats
As we all know, the internet was created mainly to argue without having to face other people and to share pictures of cats. But the cats on this account aren't just cute, they're also hoarding money. 147,000 people like this.

https://www.instagram.com/p/CHrIlT2nxYO/


9. textsfromyourex
When relationships end, chat histories don't always end with them. That's why this crazy Instagram account collects the messages people receive from their exes. Some are sweet, but many are just plain head-scratching. Find 2.4 million followers, too.

https://www.instagram.com/p/CI3YGh-H95k/


10. sand.tagious
If you loved playing in the sandbox as a child, but hardly ever get to do so as an adult, this is the place for you. The entire account is about sand. Among the 1.1 million followers are fans of ASMR and, well, sand. It is colorful and comes in different forms - crazy but apparently exactly what people are looking for.

https://www.instagram.com/p/CMcnVB5J3GF/


11. whatisnewyork
Everyone knows the beautiful glossy photos from New York. Residents or tourists present the city from its best side. But not this account. Here the crazy and bizarre things of the city are put in the foreground. People in strange costumes, animals in costumes, funny warning signs and tiny apartments - everything that somehow belongs to NY.

https://www.instagram.com/p/CMiW2a1n9vX/


12. tasteofstreep
Does it make sense to Photoshop Meryl Streep into different foods? We don't want to make that judgment, because after all, 245,000 people say: We want that, give us more, please. So someone will keep combining food and Meryl Streep.

https://www.instagram.com/p/CH5rOABnJOS/


13. notesofberlin
Big cities are something very special. So it's no wonder that there are similar Instagram accounts for Berlin as there are for New York. Joab Nist collects the Notes of Berlin, simply interesting notices or smears that can be found in Berlin. Warnings to negligent dog owners, declarations of love, petitions - everything that is Berlin can be found here. 364,000 say: Keep it up!

https://www.instagram.com/p/CM1cZbRhOFj/


14. awkward_leading_characters
Sometimes it makes sense to use quotation marks. But a sentence can also get "weird" when "we" "handle" them somewhat arbitrarily. And that's what this account collects. Sometimes it seems intentional, sometimes you just wonder if the toilets were cleaned now or the toilets were "cleaned".

https://www.instagram.com/p/CNSpRwrHxUH/


15. drunkpeopledoingthings
Most of the crazy accounts listed here really don't beat around the bush. That goes for @drunkpeopledoingthings, too, because this profile simply collects thousands of videos of drunk people doing things - or at least trying to. 7.8 million followers are into strange embarrassment and may soon try one or the other thing themselves.

https://www.instagram.com/p/CNSpRwrHxUH/


16. miserable_men
An account for all men who may (or must) go shopping with their wives or girlfriends and sit around a little lost. There are over 1,400 photos so far. 352,000 people are already waiting for the next one, so that they might not feel quite so alone.

https://www.instagram.com/p/CHjhtG1pOkI/


17. baddiewinkle
3.5 million people follow this older lady who still enjoys her life to the fullest. Her profile is colorful, offbeat and just plain crazy. So just perfect for this list and for everyone who likes chic old-timers.

https://www.instagram.com/p/CGQPwfPHQgz/


Too fancy for Instagram?
Some accounts have unfortunately not made it into the list because they have already been deleted. For example, there used to be a very popular profile that collected pictures of people accidentally arranging objects to look like genitals. Sometimes the people behind the crazy accounts give up themselves, but sometimes their profiles are blocked.
If you are worried about losing some pictures and videos, then you should download posts beforehand. This can be done with izoomyou.com simply by entering the account in the search bar. We describe the whole process in detail in an article: Download Instagram Pictures!