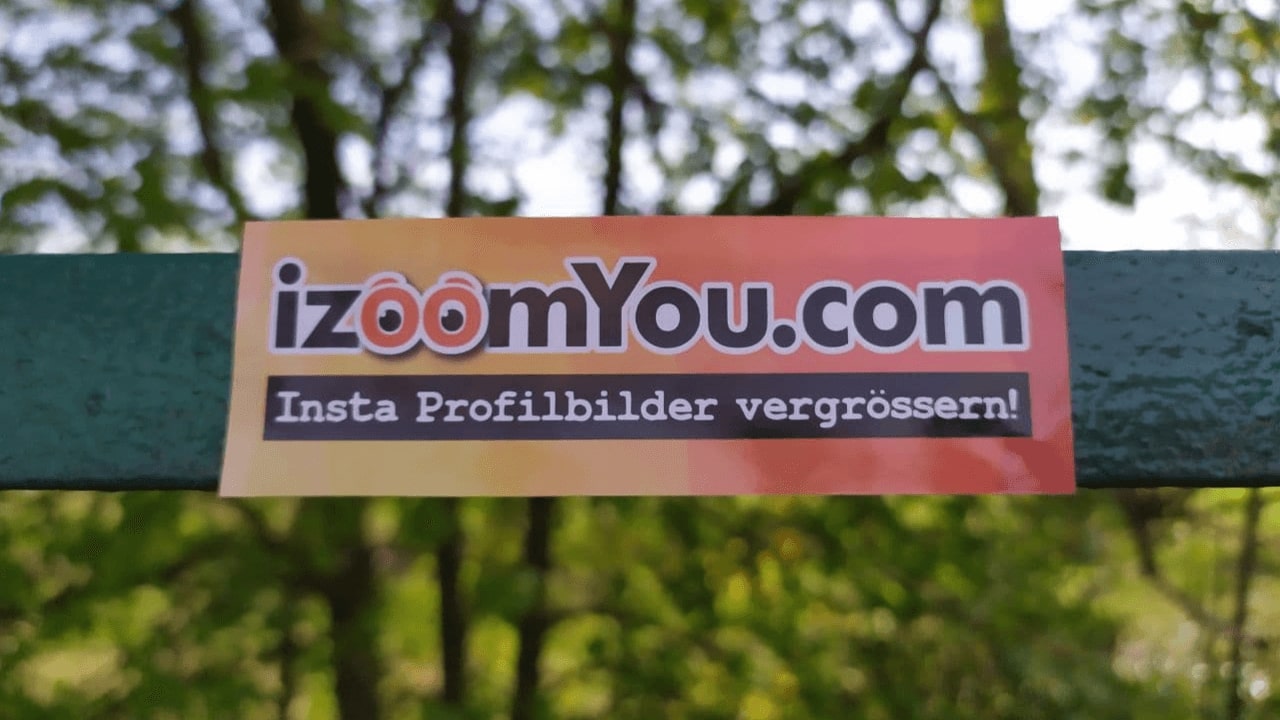 Published at 16.03.2020
Probably the most common and popular question among Instagram users is: How can you view private profiles on Instagram? Not everyone wants to follow another person to see their content like pictures, videos and stories.

In this article, we will address this question. At the same time, we'll show you what options you have to view the content of private Instagram profiles. Of course, you don't have to follow them.

Imagine the following situation: You've just met someone and want to learn more about them after a date. In the meantime, you have found out that he or she also has an Instagram account. After a short search you find what you are looking for. But then: Crap, the account is set to private!

Here you can only see the profile picture and the profile description. Other content such as pictures, videos and stories remain hidden from you. Of course, you don't want to send a follower request so quickly. After all, who wants to be seen as an Instastalker? This thing can backfire, so don't do it!
Instastalker - What exactly is that?
In the age of social media and networking, it can be pretty easy to find out information about a particular person. Therefore, for some, it has become a regular sport to check out a number of Instagram profiles at regular intervals to get news. That's exactly what Instastalkers are!

By now, many users have played it safe, as word has already spread about the Instastalker phenomenon. They switch their Instagram profile to "private" so that their content is only available to approved friends and acquaintances.
How do I set my Instagram profile to private?
Are you one of those who have not yet set their profile to private? Then you should urgently do so if you want more security and privacy. This way, instastalkers won't have a chance to see your content and possibly do something stupid with it.

This applies primarily to private individuals. If you are an influencer or present your company/business on Instagram, you should of course show the account to the public and not set it to private. This is the only way to ensure that you get the maximum reach.
Here's how to set your Instagram profile to private:
Open the Instagram app on your smartphone or tablet
Click on the small profile symbol in the lower right menu bar.
Then press the symbol with the three little lines in the top right corner.
Now select "Settings" next to the small cogwheel symbol to open the settings
After that, select the item "Account Privacy" in the new menu.
Press the button to the right of "Private account" to activate the private mode. This is now highlighted in blue and your profile is now private.
Note: Depending on the app version and operating system (Android, iOS), the menu navigation may be slightly different. However, the procedure is similar for all versions.
Are Instastalkers looking at my profile? How do I find out?
Instagram itself does not offer its users a function that shows who has visited their own profile. However, some providers advertise their services, which supposedly inform about a visit and record these as statistics.

However, we advise you not to use such services, as you usually have to log in to your Instagram account via their portal. Thus, service providers have your login information, which can have a negative impact on account security. Because you never know 100% who exactly is behind this service!
How to open and view private profiles on Instagram?
Instagram users are constantly looking for new ways to view a private Instagram profile without having to follow it.

Theoretically, it does not work without a normal follow, unless you reach a little into the bag of tricks! Whether these methods are morally correct, we leave it for now. Here everyone can form their own opinion about it ;)

Use the following methods to view the content of private Instagram accounts:
1. create a doppelganger account
It should definitely work with this method, though it pretty much borders on the bag of tricks of a true Instastalker!
If you know the circle of acquaintances or friends of the Instagram account holder, create a new Instagram account and use similarly based profile pictures and information. This includes:
Similar first and last name
Similar or same profile picture
Information such as place of residence, interests, etc.


Give yourselves with research and creation quiet a little effort, not that the action flies up. Otherwise, all the work was in vain.
2. search username on other platforms
Not only Instagram, but also many other platforms and especially search engines are full of all kinds of information. There are also personal hints and pictures that support you in your research and possibly bring you to your goal.

Here's what you do:
Enter the username of Instagram 1:1 in the search engine Google. Many users do not bother to use a different username each time they register.
Another possibility is to enter the full first name and surname (+ additionally place of residence) at Google. This also provides useful information.
Use Google Image Search to search directly for existing images. For example, you can enter the respective username on our portal izoomYou to display and enlarge the profile picture. Then you click with the right mouse button on the image and select the command "Search for image with Google" Directly afterwards, the Google image search appears with corresponding results. This feature works with the Internet browser Google Chrome
3. create Instagram fake account
If you want to remain completely unrecognized and not send a follower request with your own Instagram profile, create a fake account. Enter any information when registering, choose a picture and collect some random follows on public pages, etc.
Make sure to choose a credible first and last name
Go ahead and be a bit more professional and create a proper profile description that points to a real person.
Gradually build up followers and follow other accounts/sites. Or would you accept a request from someone who has no followers?
4. use Instagram account from a friend
Do you have a buddy or a friend who might send the person a request? After all, they don't know each other, so you won't be exposed.
What also works are acquaintances, work colleagues and Co. Stop people who are friends with you through corners. Just ask, maybe the one or the other will do you the favor.
5. use tools for viewing private profiles
There are a lot of different tools circulating on the internet that advertise to reveal private Instagram profiles. These are not only able to enlarge and download profile pictures, but also reveal the complete profile with all its content.

However, such services are to be enjoyed with caution. You do not know who is behind it and how the methods run. Try at your own risk!
Conclusion
If we're honest, there's a little stalker in all of us. After all, the social networks are full of accounts and corresponding people. So why not just take a look at what the person in question is up to.

While some methods are morally acceptable, others are simply immoral. Which you use, you must ultimately decide for yourself. This article only provides information on this topic, but does not encourage you to implement certain methods.
Because: Everyone has to know for himself if he wants to be Instastalker or not ;) :D