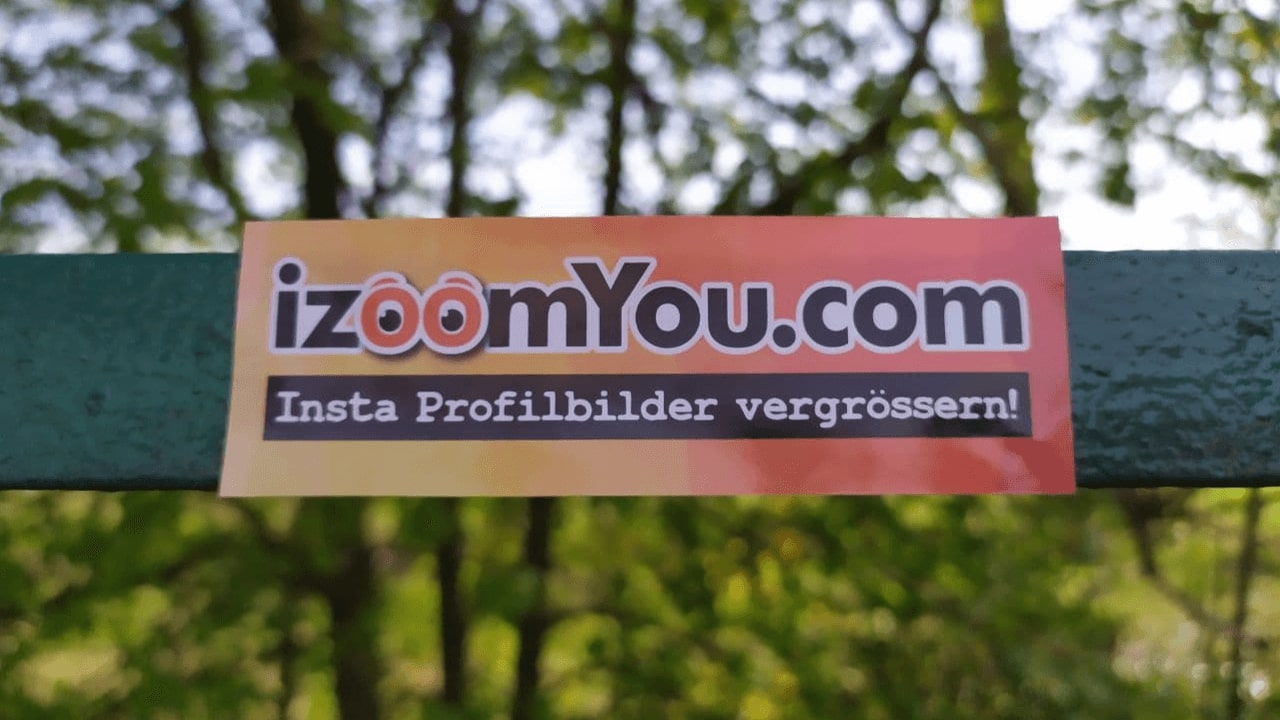 Published at 02.11.2019
There's a lot going on at Instagram right now! The operators of the social media platform have announced some innovations, which will be implemented soon. In addition, Instagram will soon adopt a stalking feature, with which users are better protected. In addition, we have published a new izoomyou.com update, in which you can also look forward to innovations. You can find out what they are in this post!
Dark Mode now available in Instagram
One of the innovations released by Instagram is the so-called Dark Mode. But what exactly is that? From now on, users will see content with a darkened background screen. The advantage: Your eyes are spared and at the same time your smartphone or tablet consumes less power. Users of iOS 13, Android 10, macOS and Windows already have the dark background screen on board, as it is pre-installed here. It is possible that there will soon be a release for older versions as well, which will include the useful function.
How to turn on Instagram Dark Mode
iOS: In the settings, go to the "Display and brightness" section. Here you will find the option that activates the darkened background screen.
Android: Visit the "Settings from the screen" and then select the item "Dark design".

Tip: If the function as described by us can not be found immediately, do not despair. Depending on the manufacturer and phone model, the setting for the darkened background screen can also be in a different menu. Therefore, take a thorough look at all menu items, or alternatively, search for the option on Google together with the name of your smartphone model.
Instagram "subscribed" page and thus stalking feature is shut down
While the dark mode comes, the subscribe page goes and is completely shut down. The subscribe page is an overview where you can see what activities the users you follow are doing. Among other things, you can see which posts other users are giving likes to, who you've recently started following, and what comments they're making. Quite a stalking feature, which fortunately will be a thing of the past by the end of the week. As it gives other people a great way to snoop and track 1:1 what other people's activities look like. Alternatively, Instagram still carries on with the Explore feed. This is not a pure stalking feature, but shows you posts that match the interests of the people you follow. Thus, the suggested posts may also interest you. With the deactivation of the Following-Feed, the possibility to track when users have reacted to certain messages disappears. It was possible to see how many messages a person had replied to and when they were last active on Instagram.
More security through increased e-mail protection
The Instagram team has also been busy working on security and has come up with a new feature. In the security settings, it is now easier to see whether Instagram has even sent a support mail to a user.
For this purpose, a submenu called "Emails from Instagram" is introduced. If a user receives an alleged email from Instagram in his inbox and is suspicious, he can check in this menu whether this was really the case. Thanks to this feature, phishing emails are now much easier to identify.

Here's how to know if you've received emails from Instagram:

Open the Instagram app and go to your profile page
Click on the three dashes in the upper right corner to open the menu
Afterwards you select the point "Settings
Now click on the menu item "Security
Under "Sign-in security" you'll find the entry "Emails from Instagram". Now you can see whether you have received emails from Instagram.
And these are the new features of the big izoomyou.com update!
Below we show you all the new features that are included in the izoomyou.com update:
1. dark mode
According to the innovation of izoomyou.com, we have also reacted and introduced a Dark Mode. Because we are constantly striving to expand our system with convenient functions. On our website and in the izoomyou.com app, the Dark Mode is already available and can be activated.

How to activate the Dark Mode:

Tip:
If you already have Darkmode turned on in your phone on iOS or Android, izoomyou.com Darkmode will automatically adjust to your smartphone's settings!

Otherwise:

On the izoomyou.com website and app, press the three dashes in the top left corner to open the menu.
In the lower area you will find the entry "DARK MODE", where you simply have to press the small switch. Afterwards the Dark Mode is activated.
2. function to discover new Instagram users
With izoomyou.com's Discover feature, you will be shown several different user profiles every 10 seconds, based on the searches of other users. A cool feature to discover new users!

This is how you discover new users:

On the izoomyou.com page or in the app, click on the three dashes in the top left corner to open the menu.
Then select the entry "Discover".
Now you will see the last profiles you called up.
A timer counts down from 10. When it expires, new users are suggested. You can turn off the timer by clicking on the small refresh icon in the upper right corner.
Now you can have a look at all users.
3. more performance for better and faster search
We are constantly doing our best to make sure that you can use all the functions on our website and app as easily and quickly as possible. That's why we have once again worked on the search function. This has received additional performance and now runs much better and faster. Try it out right now ;)
4. blocking of pornographic content
Due to the regulations on the Internet, we are trying to adhere to guidelines such as the protection of minors and to protect our users. For this reason, accounts will be blocked in our system as soon as they contain pornographic content such as pictures or videos. These are then no longer accessible with the search function and are completely blocked.
5. further smaller works on the performance
Also on the system itself there are always little things that can cause impairments. We have discovered a few weak points here and there and have fixed them with maintenance work. Thereby you will experience an even better and faster user experience, with which you will continue to have a lot of fun.