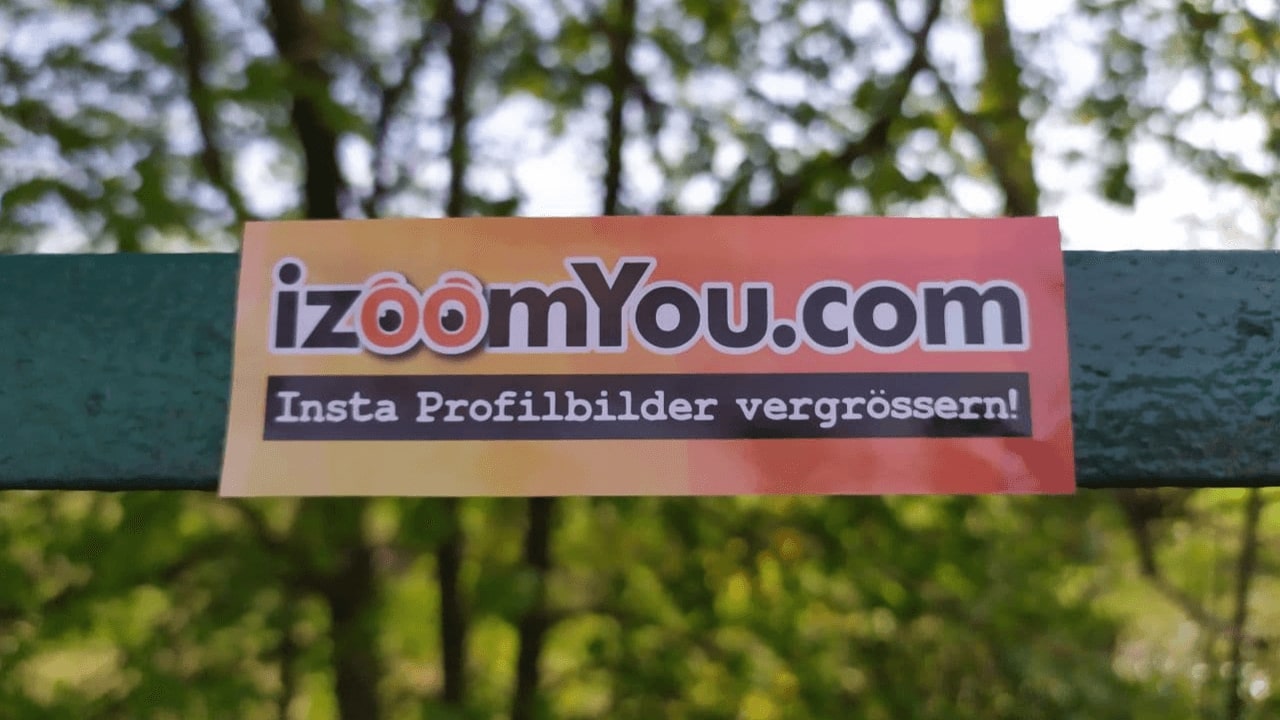 Published at 08.01.2021
Want to get more out of your photos on Instagram? We'll introduce you to the best tools to make it happen in no time. At the same time, we'll explain why editing your photos is so important and how you can see if others like your results.
How to edit Instagram photos?
Many famous Instagram users and influencers shine with new pictures every day. The photos look just great with the help of filters, frames and other elements. But how exactly does the editing of Instagram pictures work? For one, you have the option to use Instagram's own editing features. But these are not really the hit, which is why we introduce you below some well-known apps. These offer mega features and you the opportunity to achieve great results with just a few clicks.
Why are good pictures important on Instagram?
Most Instagram users have one goal: to get as much reach as possible. You can tell if you have a great reach by the amount of likes and more followers. The best way to do this is to have beautiful and eye-catching pictures. Because Instagram is and remains a visual platform on which you shine with good pictures.
How do I see if my pictures are good and others like them?
If you've been working with the same old pattern and rarely, if ever, editing your images, you'll want to get started quickly. If this approach bears fruit, you will achieve more likes, followers and other interactions. Your reach will increase. This is a sign that other Instagram users like your pictures and are enjoying them.
These are the best tools you can use to edit Instagram photos
Photo Editor by Aviary
The app Photo Editor by Aviary offers you numerous editing options such as sharpness, saturation and brightness. With just a few clicks you can make changes and improve your Instagram photos. In addition, there is the possibility to add individual lettering and stickers that significantly embellish your pictures. Of course, the memes may not be missing at this point. Photo Editor by Aviary is free and available for iOS and Android. If necessary, you can also purchase additional features such as effects.
Afterlight
The app Afterlight contains all the basic functions that are essential for editing your Instagram photos. Included are also the contrast, brightness and other effects. Of course, the approximately 60 filters must not be missing. In addition, there are numerous light effects, textures and fancy frames. The app is already available for a few euros.
Snapseed
Thanks to Snapseed, you have all the important functions of a good image editing program in your pocket at all times. Once installed on your smartphone or tablet, you can get started right away and edit your first Instagram photos. Retouch pictures, edit them or adjust individual perspectives. Of course, all known and standard filters and effects are also included in Snapseed. The good thing: Snapseed is completely free and available for iOS and Android.
Facetune
Are you bothered by individual details in pictures or selfies? Thanks to Facetune, they're a thing of the past. The app is especially suitable for selfies, for example, to smooth out individual areas of skin or make blemishes such as small pimples disappear. Even slightly discolored teeth shine beautifully white after just a few clicks. The results of Facetune are simply fantastic. You can get Facetune for both Android and iOS for a few euros. And that is money well spent.
VSCO Cam
You can take your pictures directly in the VSCO Cam app and then make numerous changes. The individual functions are extremely professional, including, for example, the sharpening or cropping of your Instagram photos. Of course, there are also filters on top, a whole palette of them. The beauty of VSCO Cam is also a kind of journal, in which you can publish your shots and edited images. These are viewable by other members of the app, so you can draw inspiration from them. Furthermore, if you have a smartphone and tablet, VSCO Cam allows you to sync your images across multiple devices and access them from anywhere. The VSCO Cam app for Android and iOS is free. If you want, you can also buy some stylish filters for a small extra charge.
A Color Story
You like colorful pictures with nice bright colors? Then you will love "A Color Story! With this app you can let your creative streak run wild and make numerous adjustments. The style is basically colorful and quite dreamy, here you can make numerous changes. Among other things, there are effects such as a confetti rain or great light reflections. But also with overlays you can redesign your Instagram pictures in a slightly different way. A Color Story is available for Android and iOS, the app is free for both systems.
Adobe Lightroom
The world-renowned image editing program has been known on computers for a very long time. But now Adobe Lightroom has also made it as an app on numerous smartphones and tablets. The mobile version is available for 4 Free and includes many great filters right out of the box. If you find new filters provided by other users somewhere on the web, you can simply import them into Adobe Lightroom Mobile and use them if you wish. As you would expect from Adobe, the editing options are extremely professional and extensive. Here you have the opportunity to make even the smallest changes and achieve great results this way. The good thing is that Adobe Lightroom is completely free and available for both iOS and Android mobile operating systems.
The procedure to edit Instagram pictures via app is as easy as pie!
All the applications presented here are apps that are very easy to use. With just a few clicks you have all the filters and adjustment options at hand, which immediately take effect in a preview. First, you have to open the corresponding image from the gallery or take a new photo directly in the app. In the menu you can look at the individual effects. If you want to know what an effect or filter does, simply click on it to immediately see the changes. If you like the edited photo, save it immediately and upload it. And you have a new Instagram photo.