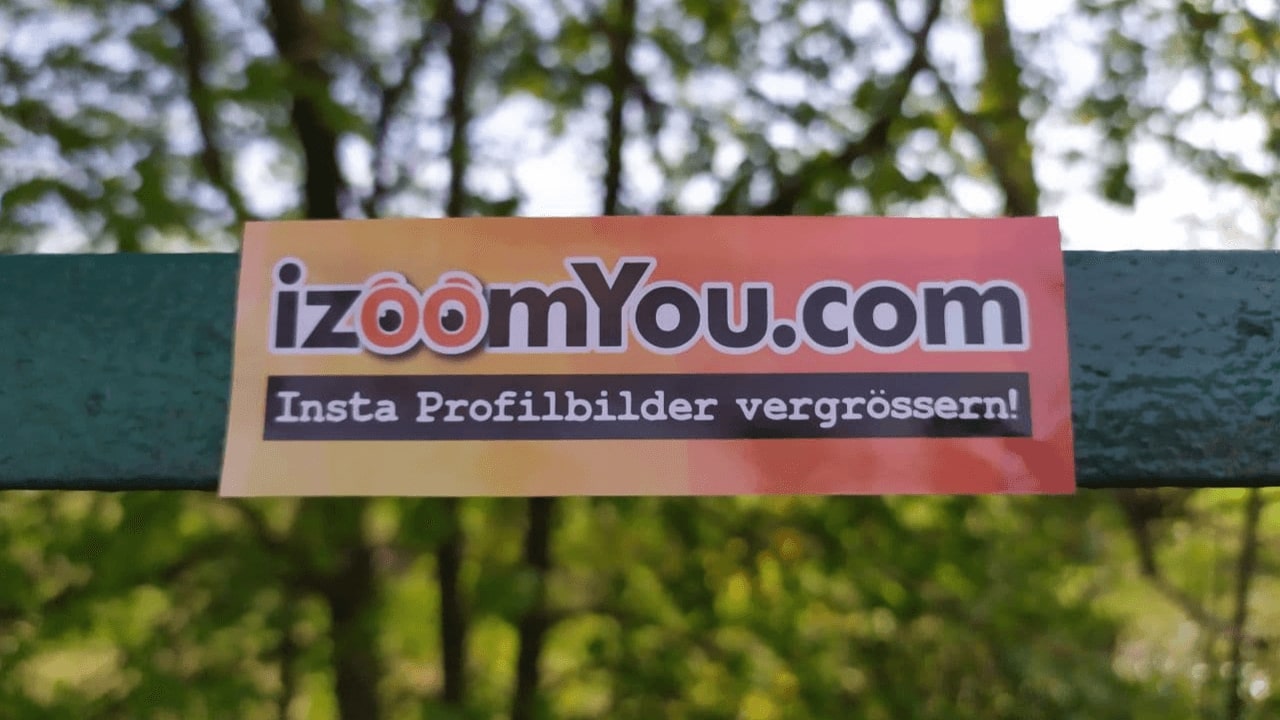 Published at 05.10.2019
Instagram is great for gaining new followers and engaging them with posts like videos or pictures on a regular basis. The Instagram bio is an important part of every account. It represents a significant figurehead and offers the opportunity to introduce yourself briefly and crisply. In addition, you can add links to other Instagram accounts or your website (blog, online shop, etc.).

In this post, we'll show you what goes into a perfect Instagram bio for your profile and how to format it.

If you want to publish as much information as possible, add the following points:
Category: Especially if you market something and offer products or a service, you should add a category. This describes what you are about.
Profile description: Give everything in the 150 characters and give the visitor as much information as possible. What are you about? What do you offer? What makes you so unique and interesting?
Link to Website: Add a link to His site to drive traffic and prospects to it.
Location: For a business or service, it makes perfect sense to show exactly where you are located.
Contact: What is the best way for others to reach you? Add your phone number and email address. So the others can contact you if they are interested or have a question.
How to create and format a perfect Instagram bio
In principle, there are no limits to your imagination and creativity. Come up with something cool, which makes the readers attentive and curious. This way, you can make them follow you, leave likes and visit your linked website. To make the most of it, Instagram unfortunately only provides 150 characters for the bio. But there's a reason for that, because too long a text would really slay the mobile view on a smartphone.
Insert line breaks
You may have tried to add a line break on your Instagram profile using your smartphone. That's right, you can't! But here comes trick 17. Create the profile text simply on the computer, here the line breaks work without problems. Alternatively, you can also write the profile text in your phone, for example, first in a note app, insert the line breaks there and then copy the finished formatted text in the Instagram app. It works! Another alternative: Have you linked your Instagram account with a Facebook account? Here you can switch to the settings on the corresponding Facebook page and adjust your Instagram bio including line breaks.
Insert multiple spaces between words
Unfortunately, it is also not possible to insert multiple spaces between or before words. The Instagram app detects them automatically and removes them. But no problem, we have a solution here too. Just copy some spaces between the two lower brackets. You'll see that it works!
Center text in Instagram
Centering text in the Instagram bio also doesn't work at first glance. Here you can also work with the spaces that we just described above. Here you have to try a bit back and forth and save in between until the changes fit and the text with emojis is visually well centered.
Work with links
Many users have more than one Instagram account. With this, you want to separate private and business, for example. To get enough people's attention, you can link the accounts to each other with an @ in front of it. Example: @izoomyou.
Add hashtags and emojis
Hashtags not only spice up an account, they are also important for the distribution and promotion of brand names. For example, if you advertise a certain fashion label, it makes sense to add hashtags to this label. This way you can also strengthen your own label at the same time! Not only in chat are emojis a great thing to express emotions and make texts more beautiful. They are also a must-have in the Instagram bio to express something specific to your profile visitors. Tip: Emojis are best added via smartphone, as it's too cumbersome to copy and paste them from other sites on your computer.
Change font in Instagram bio
To stand out from other Instagram users and accounts, a different font also makes a big impact. It's not that hard to spice up your profile by simply using a different font. On sites like Fonts For Instagram Generator or LingoJam, you simply paste in the text from your bio and can now choose from a number of different fonts. The handy thing is that the text you enter is previewed right away. If you like a font, select the newly designed text and copy and paste it directly into the Instagram settings. Now just save and your new stylish bio is ready!
Insert links in the Instagram profile text
You have a blog, online shop or another kind of website? Then you are welcome to promote it and link to this page. But unfortunately it is not possible to insert a link directly into a profile text.
There is an item for this in the settings

Open the Instagram app and visit your profile
Click in the upper area on the button "Edit profile
Here you will find in the area, among other things, the field "Website". Now you enter the complete link to your website. Example: www.izoomyou.com
Confirm the changes by clicking on the tick.
Insert multiple links in Instagram profile
Unfortunately, in the settings you can only insert one link and not several. But with the help of tools it is possible to create a kind of link directory. Among other things Linktree an ingenious tool for multiple links.

Here's how it works:

Visit the Linktree website and create a free account there.
Now you can add all the links you want to link to on Linktree with title and URL.
Now you will receive a link from Linktree. This is called for example: http://linktr.ee/deinpersönlicherlink.
Now copy this into your Instagram bio and save it.
To make the users even more attentive now, you work best with appropriate emojis.