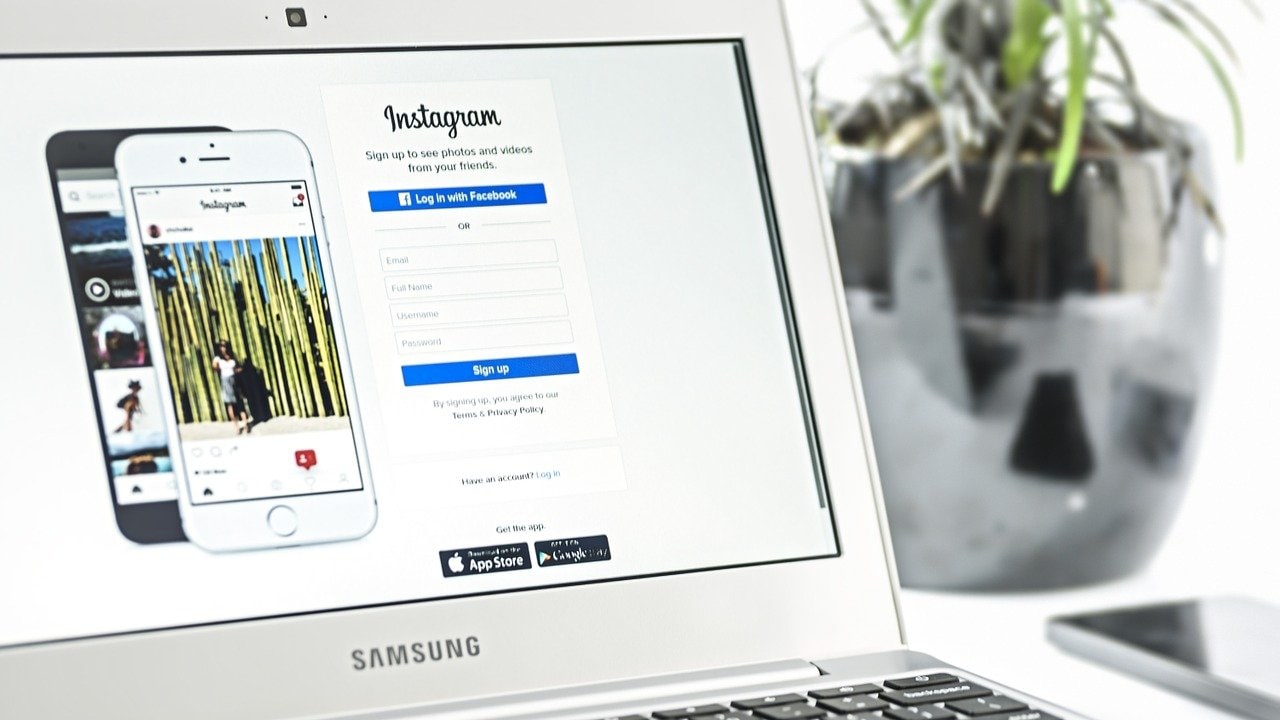 Published at 06.02.2021
They are the names everyone knows, the crème de la crème of the Instagram world: the top 10 influencers on Instagram. Anyone who talks about success on Instagram will not pass by their names. So it's all the more interesting to take a look together at who's actually behind the ten names that have more influence online and offline than almost anyone else.
Rank 0: Instagram (385 million)
If we look at it very closely, the most successful account on Instagram is: the Instagram account. With over 385 million followers, it is currently the undisputed number one on the list.
However, we decided to give him the separate rank 0, because let's face it, since there is no single person behind the account, but the company that provides the platform, the significance of the number of followers is somewhat limited. Still, it would be wrong not to mention him at all.
https://www.instagram.com/p/CKt5Ty_MtQ4/
1st place: Cristiano Ronaldo (259 million)
Among football fans, the battle for football supremacy may be fought every day between Cristiano Ronaldo and Lionel Messi. But on Instagram, this question doesn't even arise, because Ronaldo is not only the most successful footballer on Instagram, he is even number 1 of all accounts.
What is it about him that gets him such incredible follower numbers? Well, for starters, he has the advantage of being known outside the platform and was even a superstar long before Instagram was founded (in 2010).
This is not only thanks to his performances on the pitch, Cristiano Ronaldo integrated himself as an advertising figure early on and created a real own brand out of "CR7". Not only does every football fan know his name, but through collaborations, advertising deals and television appearances he ensures that he is known to practically everyone in the world - which of course doesn't mean that everyone would therefore like him.
But if you follow him on Instagram because he's a fan, you'll see pictures from the dressing room, from the pitch, from advertising partners, but also from his private life. Ronaldo publishes several pictures a week, and there is always one of his wife, his children or his family in general.
https://www.instagram.com/p/CKt3KKKg0oe/
2nd place: Ariana Grande (219 million)
Another superstar of the offline world has also made it to true fame on our favorite picture platform: Ariana Grande. The singer started her career as a Disney child launch, but just didn't slow down after that.
With her impressive voice, she has broken one record after another in the music world and can now call herself the winner of numerous awards such as the Billboard Award or the Grammy.
She decorates her Instagram account mainly with references to her music and of course with selfies. From time to time you can also find a private photo with friends. However, the picture descriptions are usually a bit shorter, which does not seem to bother fans, as they continue to follow her and Ariana has certainly not reached the top of the follower count yet.
https://www.instagram.com/p/CKWuJWVFvgV/
3rd place: Dwayne The Rock Johnson (215 million)
All-round talent Dwayne The Rock Johnson has now broken a magical barrier on Instagram: He's among the platform's biggest accounts. He has built his fanbase over decades through his wrestling career, fitness hype and acting roles.
So it's even nicer to see that he's currently incredibly active on Instagram. Almost every day he posts pictures of his new series Young Rock, photos of his family or - and he is known for this - short videos and pictures from the gym.
Unlike the very finely designed accounts of Ariana or Cristiano, The Rock's account looks a bit chaotic. Pictures, videos, screenshots - everything is thrown around and his fans seem to love it.
https://www.instagram.com/p/CJR8bb7lFJW/
4th place: Kylie Jenner (213 million)
In fourth place, for the first time, we find someone who can probably directly link a lot of her success to Instagram: Kylie Jenner. As part of the so-called Kardashian clan, she received early attention on TV, but she has made it to worldwide fame mainly through a clever social media strategy.
In 2019, Forbes estimated her net worth at circa $1 billion - at the time, she was just 21 years old. On Instagram, fans can usually see her in perfect selfie form and in sunny locations. Her daughter Stormi is also part of the feed, receiving almost as many likes as her famous mom at a very young age.
https://www.instagram.com/p/CJO00gYnDMD/
5th place: Selena Gomez (208 million)
Disney star, music idol, Instagram queen: Selena Gomez has earned her place in the top 10. At just 28 years old, she has already left her mark on many areas of the entertainment industry as a producer, actress, musician, philanthropist (including UNICEF) and social media icon.
So although she has an impressive career to her name even without Instagram, she even made it into the Guinness Book of World Records via the platform, as the first person on Instagram with over 100 million followers - but that's snow from 2016, these days more than twice as many people follow her.
https://www.instagram.com/p/CKZLa8WDJMg/
6th place: Kim Kardashian (203 million)
Only two places behind her little (half) sister, Kim Kardashian can be found. She is considered one of the first people to surf the hype wave of the social media world and to this day her steady rise continues.
On her account, her followers get to admire glossy photos and advertising collaborations, but her family life and some older snapshots are also included. Each of her posts receives over 1 million likes, often exceeding 6 million.
https://www.instagram.com/p/CKrZCE1gVyc/
7th place: Lionel Messi (181 million)
The third man on this list is another footballer of all the highest order: Lionel Messi. The 33-year-old Argentine, who currently plays for FC Barcelona in Spain, is still considered by many football fans to be the best player in the world - but that argument is not to be started here now.
On Instagram, he is definitely high up in the rankings, because even if he has not yet cracked the magic 200 million mark, he is still probably one of the most valuable accounts with his 181 million followers. He shares some impressions from the world of football, but also uses his account to share private snapshots or to refer to aid organisations.
https://www.instagram.com/p/CJgkLGflScy/
8th place: Beyoncé (164 million)
While every star on this list is probably appreciated by their fans offline, Beyoncé is a different case altogether. Not only does the average Instagram follower want to shake her hand, but real superstars turn into little superfans when they meet Beyoncé. Especially in the US, she's considered an über-celebrity, hovering over everything.
Her Instagram account is usually very neat and orderly, which is why there isn't always the greatest closeness between her and her followers. But that doesn't mean it's not worth following her: She's an advocate for women's and black rights, and she espouses the values of the body positivity movement on her account.
https://www.instagram.com/p/CHXAjwkHsfK/
9th place: Justin Bieber (161 million)
From day one of his career, Justin Bieber was considered a controversial figure. His Bieber haircut was a cultural phenomenon. His music continues to reach millions of people around the world today. His antics have graced and continue to grace the covers of countless tabloids. No matter how you feel about him, his success speaks for itself.
His Instagram account doesn't seem quite as highly polished as some of the other stars on this list. Sometimes he posts promo photos, sometimes a picture of his current work, and sometimes he shares news about his religious beliefs. So Bieber fever hasn't ended 12 years after his first released single.
https://www.instagram.com/p/CK2in_0HffP/
Rank 10: National Geographic (151 million)
The Instagram channel of National Geographic just barely makes it into the top 10. This is especially good because it's not about a single famous person, but about the wonderful project behind the account.
National Geographic's mission is to educate anyone who is open to it about our world. Their documentaries on the National Geographic Channel are legendary and their magazine is published both online and still in print.
The beautiful photos that are shared on the Instagram account are always accompanied by further information about the subject and the photographer himself. Thus, followers have a share in many different stories. An excellent counterexample for anyone who accuses Instagram accounts of superficiality - Instagram is always what you make of it.
https://www.instagram.com/p/CK3nGR6rxXX/
All the numbers have been verified on 04.02.2021, but surely the top 10 most successful Instagram accounts will visibly change again soon. More football stars, members of the Kardashian family and up-and-coming artists are waiting in the wings on places 11 to 20.