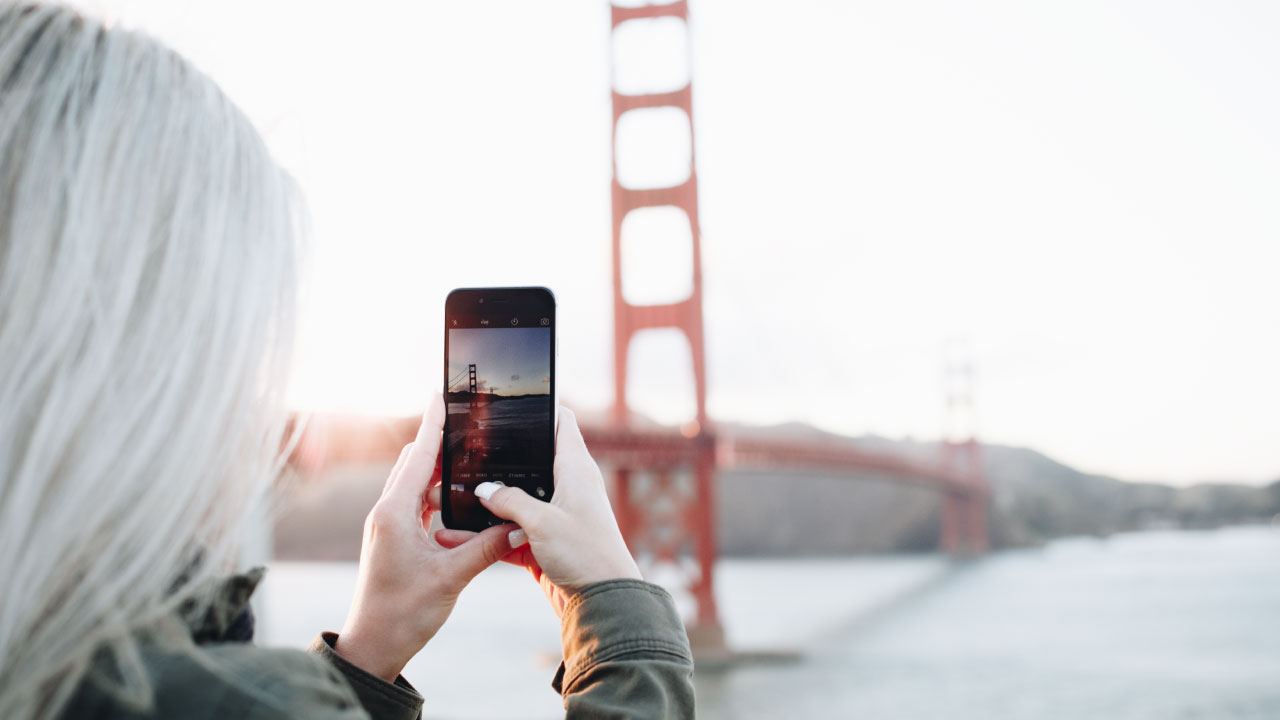 Published at 08.04.2021
Who scrolls on Instagram, is fast on the way. No sooner have we seen a picture or video than it's gone again. In order to avoid constantly frantically looking for where, for example, the meme we wanted to send to a friend has ended up, there are the saved posts on Instagram. But can you download these pictures? Yes, and here you can find out how!
View saved posts on Instagram
Instagram allows you to back up other users' pictures, videos, and reels. About the Bookmark icon button, which can be found at the bottom right under each post, the post will land in a general folder for saved posts . You can then call them up again at any time.
This is especially handy if you see an interesting post but don't have time to look into it. Or you see something you want to show someone in person, but you don't see them until later. You can also saved contributions to share something in your Story later - that way you can post regularly without having to search for matching posts for a while, because they're already waiting for you.
Basically, Instagram saves these posts all in one folder first, which can get very confusing. But in this post, you'll also learn how to use a pro trick. But first we dedicate ourselves to the Download of saved contributions.
Download saved Instagram posts
If you not only want to save a post, but also download it, Instagram doesn't exactly make that easy. Because Instagram itself doesn't have a download function. Luckily, we've come up with something to help you out.
Via izoomyou.com you can download every public Instagram post - of course, this also applies to saved posts! The best way to do this is to open your saved posts in the app or on your desktop. Open a post and copy the name of the account into the search bar of izoomYou. Now you will see all the posts of this profile and you can view them. zoom in, zoom out and finally also download .
You can do this little by little with all your saved posts - or only with the ones that are worthwhile. Either way, it's easier for you to find the right posts later if you use Instagram's save feature.
Instagram Collection: Sort saved posts
Many users simply save their Instagram posts in one big folder - because Instagram does that automatically. But professionals know: Instagram Collections lets you create different folders for your saved posts.
To do this, go to "saved posts" and select the small plus sign at the top right of the screen. Instagram will then show you all of your saved posts and you can select all of them to be placed in a new folder. Once you're done, Instagram will let you name the folder and you can choose a cover image for your folder from the posts you've selected.
The folder - which is called Collections on Instagram - will appear under "saved posts" from now on. Don't worry: Instagram will continue to store all posts in the same folder for now. If you want to add more posts to a collection, you can open the corresponding folder and access the settings via the three dots at the top right. There you can change the cover image and name, add new posts or move the entire collection.
Collections can be especially helpful if you want to save different posts. For example, one folder might be called "Memes," another "Inspirational Posts," and a third "For Work. If you throw these posts all into one huge folder, you'll have to search for a long time later to find what you're looking for. Especially if you want to come back to these posts a few weeks or months later, Collections are a real blessing.
Delete saved posts
You can remove saved posts from your collection simply by opening the corresponding post and clicking on the bookmark icon again. It is then no longer highlighted and the post disappears again from the saved posts.
You can also delete entire collections. To do this, go to the top right of the settings and under Edit Collection there is the option: Delete Collection. In the general folder for saved posts, the post will still be available.
Are saved posts visible to others?
When you save a post, no one sees it but yourself. Thus, saving posts on Instagram is and will remain private. Your collections are also only visible to you.
However, saved posts still have an additional function in the Instagram algorithm - Instagram itself recognizes whether and how often posts are saved. Even more than likes or comments, Instagram understands this as a signal that a post is interesting.
This is not really important for casual users of this feature. However, those who use Instagram a bit more professionally know that saved posts can thus provide more reach. Many an influencer ( What are micro-influencers, anyway?) will design his posts in such a way that they are "worth saving". For example, through a particularly good description or through an info post (where, for example, work steps or background information are graphically displayed).
Now that you have a taste for Instagram features, you might also be interested in what Instagram introduced in 2021: the Instagram Live Groups. Or you can look at yourself, which 10 accounts have the most followers worldwide (Spoiler: footballers and actors are right up there). Have fun browsing!